The Shop
Folha D'Ouro was one of the first studios to open in the field of restoration in 1988. The founder, Helena Gramaço, noticed the space when she was still attending classes at the Instituto de Artes e Ofícios, which belongs to the Ricardo do Espíritio Santo Silva Foundation that opened in Alfama in 1985. The shop space doubles as a workshop, which means that it is possible, or even probable, that when you visit you will find Helena Gramaço herself at work: doing figurative painting using traditional techniques, lacquering, gilding and the restoration of "anything except glass and paper".
---
Particularly noteworthy are the various Nanban art pieces. The term Nanban comes from the Japanese phrase Naban-jin, which means "barbarians of the south", a term used to describe Europeans who arrived in Japan in the 16th century. Indeed, the Japanese first had contact with Portuguese explorers. Through its Nanban compositions, the shop tells us a little about this historic past and the protection of an important relationship that began with the first encounters with the Japanese people, from whom we have learnt to make such delicate art.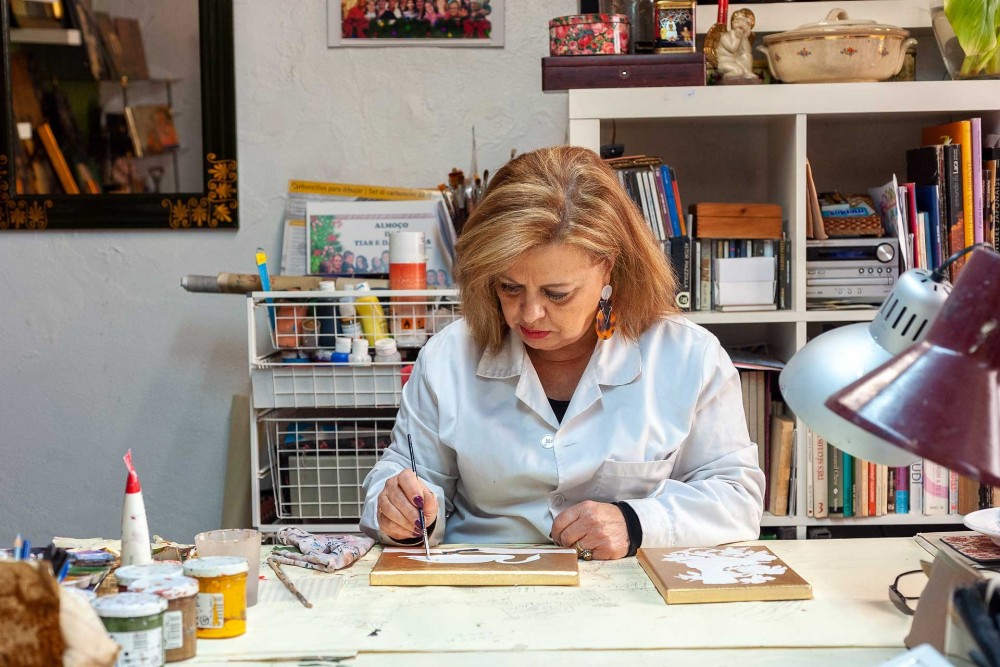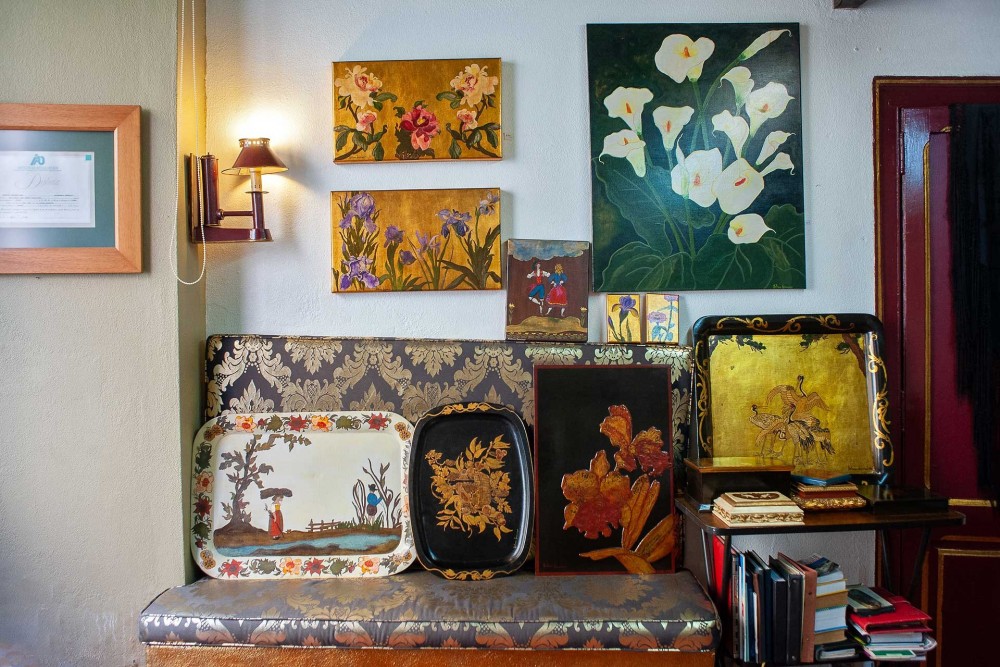 Products
& Services
Decorative painting and restoration.