The Shop
This shop is a nocturnal pearl in its encasement, Rossio square. It is particularly beautiful at night-time, the later the better, when the square is more likely to be deserted, when its lighting comes into full effect. The external and interior use of neon lights adds a fulgent mood – like a gleaming pearl, indeed. When one looks in from outside, the vaulted ceiling and the Pérola do Rossio sign at the back stand out against the frosted glass. They light up a shop that is asleep, and the shop windows with their coffee pots and glass balloon coffee makers and the century-old coffee grinders that still are still in operation.
During the day, when one walks by it might go somewhat unnoticed: the narrow entrance being right next door to the very prominent Pastelaria Suiça with its extremely long counter. But only during the day can one access the pearls that justify the shop's name: the house specialties – teas and coffees. It sells own-blend coffees (Pérola do Rossio, Ultramarino, Bar) and various single-source blends from around the world (Brazil, Timor, São Tomé and Príncipe, Colombia and Guatemala), and even mixes special blends to the customer's tastes. To go with your tea or coffee, there are also Portuguese and foreign wines, jams and preserves, biscuits, chocolates and more.
---
Buying your coffee here is worth it not only for the quality but also for the inventive choreography the owner António goes through in packaging it. His impressive "dance" reflects the everyday perfection made possible by constant repetition. He might not have been here for 90 years, but he has served in the shop for a number of decades – decades rehearsing this and the other choreography, and serving generations of customers. This Pearl was founded in 1923 by Mário Lopes de Moraes and has remained in the same family for three generations.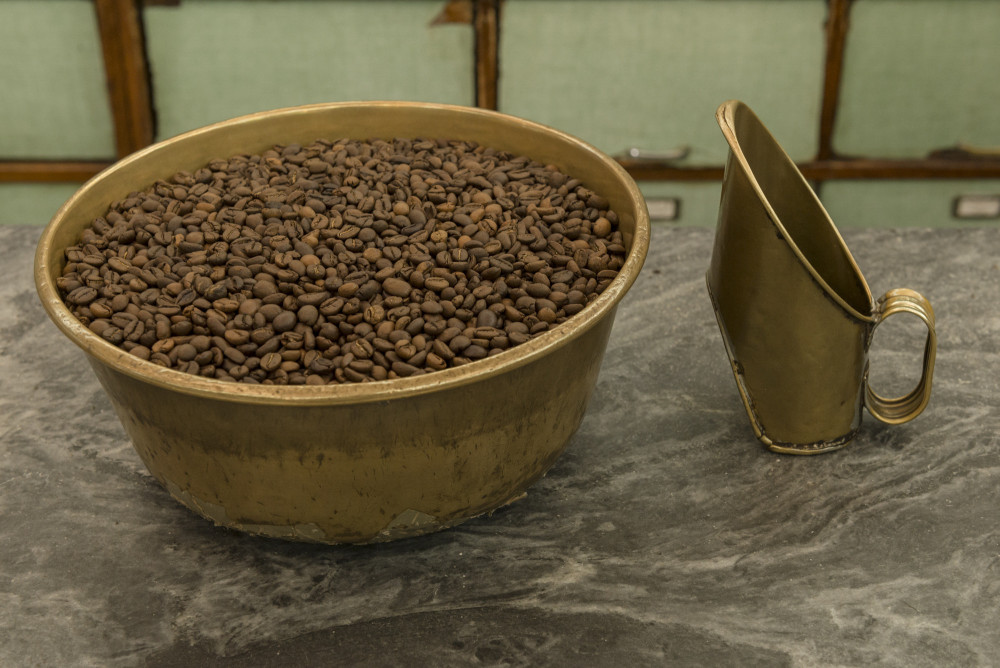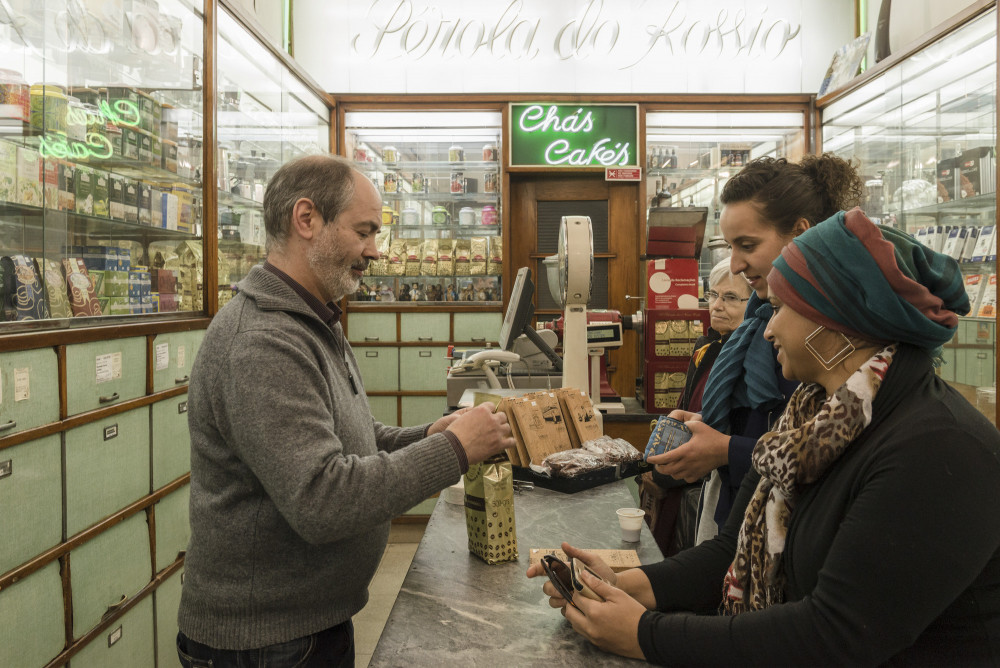 Products
& Services
Coffees, teas and sweets