The Shop
The Joalharia Ferreira Marques was opened in 1925 in a space previously occupied by a fabric shop by Adriano Ferreira Marques, the great-grandfather of the current owner. This family from Porto has been involved in the manufacture of jewellery since the late 19th century. Up until 1974 they had another shop in Porto, but since then they have concentrated their business operations in this shop, which has one of the most beautiful façades in surrounding Rossio area. It stands out for its eclectic original elements – with the large awning and stained glass in the Art Nouveau style, the green-painted wrought iron revealing a more classical influence and the gold on the doors.
---
Inside, the shop remains very similar to its original interior. Remodelling work was carried out by the architect Fernanda Lamelas in 2004, with two customer service tables and a number of display cabinets with more modern lines being added. The spacious room consists of these islands, the counter and the display cabinets in birdseye maple veneer. The columns are made of green Italian marble, the flooring is solid wood and the ceiling is richly decorated with stucco work, from which six chandeliers hang. A large part of the pieces displayed and sold here is produced in Portugal and the shop readily highlights in its promotional material and shop displays Portuguese artisanal work, such as filigree jewellery, and Portuguese designers.
---
With the gradual decline in the use of decorative silver, the shop has come to focus on watches, goldsmith work and contemporary and auteur jewellery. One can come to the shop for a wedding band, filigree pieces, cutlery sets and silver platters; it also does engraving and personalised jewellery, which is unique and by individual designers, which the house commissions from artists and artisans from its own catalogue.
The shop has also been used as a location for two films: On Her Majesty's Secret Service (1969) and Eccentricities of a Blonde-Haired Girl by Manoel de Oliveira (2009). One of the shop assistants had a minor role in the Portuguese film.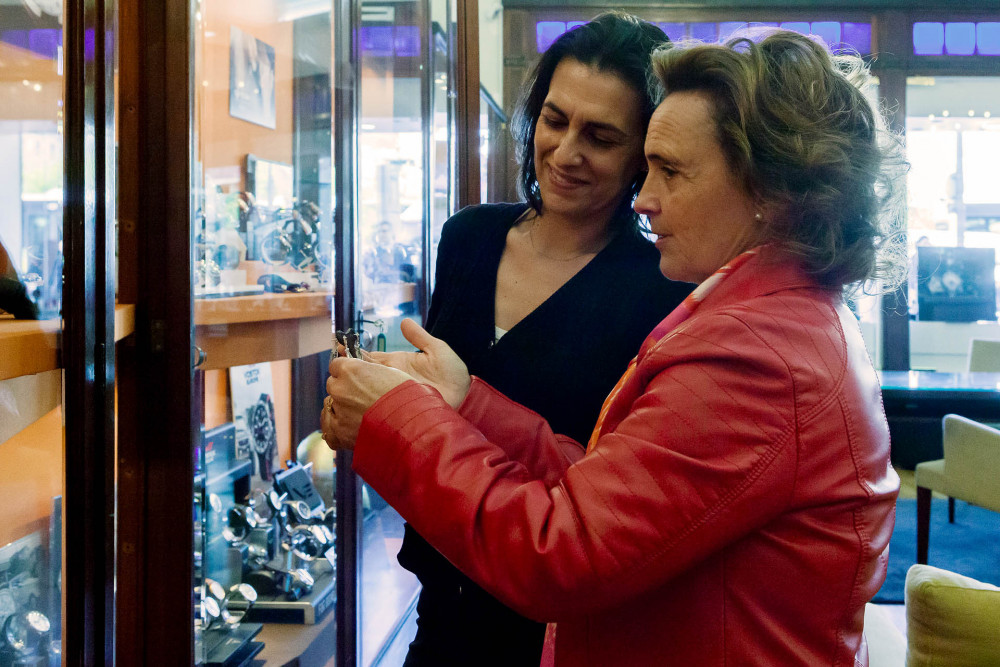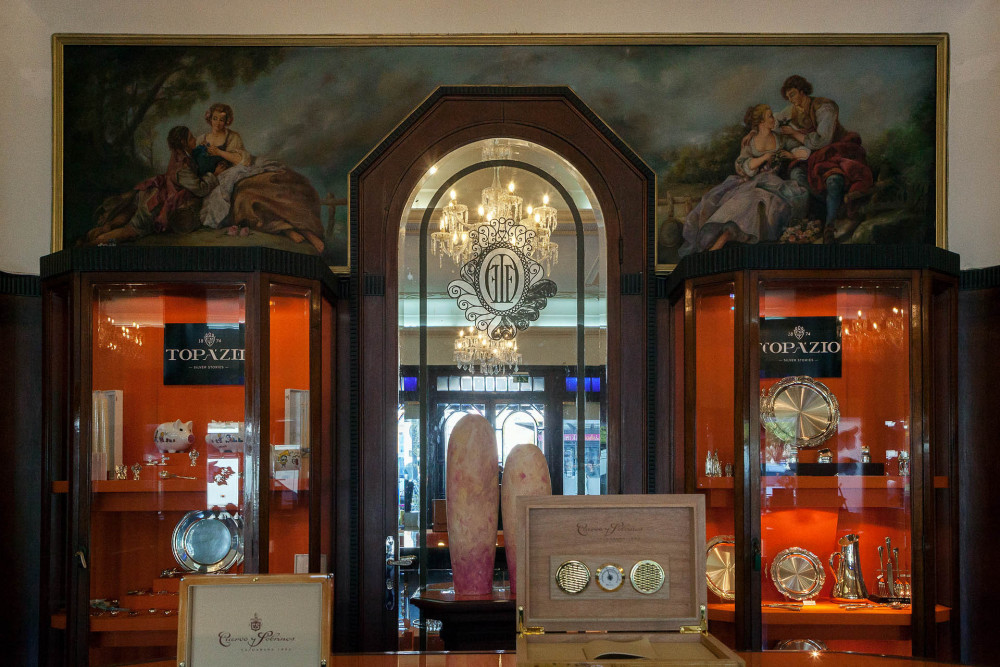 Products
& Services
Jewellery; goldsmith and silversmith work; filigree jewellery; watches