The Shop
 In the 1930s the economic crisis in Italy became increasingly acute and Giovanni de Luca (or De Luca Giovanni – the signature on a document from 1961 that is in the City Council's archives), like many others of his generation, decided to go for the American Dream. He left the Italian Alps region heading for the United States, and decided not to take a ship in Genoa but to leave the European continent from Lisbon. He never left Lisbon.
Perhaps his "Portuguese dream" turned out to be better than the American version could ever have been, but we will never know that. What is certain is that he hit the ground running in Lisbon and gave the city something it did not have up to then. He opened one of the first, if not the first, ice-cream businesses in the city, together with his cousin Luigi Sala and uncle, Arcangelo Sala. The business was an immediate success, and since then the Veneziana has always been amongst the capital's best gelatarias.
---
During the first few years the icre-cream was sold from mobile carts, which today are still part of the shop décor and indeed a symbol of the business. They then opened a factory in Avenida de Berna, where the original recipes for ice-cream with 100% natural ingredients are still used.The recipes, which come from a family tradition, are the same as those for the ice-creams exhibited in the shop window. And many new flavours have since been launched. In addition to ice-cream in cones and tubs, Veneziana is also famous for its cassata, its maraschino cherry ice cream, and its ice-creams served in glasses. The business has always remained in the family and has since opened other shops: in the Amoreiras Shopping Centre, Quinta do Lambert and between Campo Pequeno and Avenida de Roma.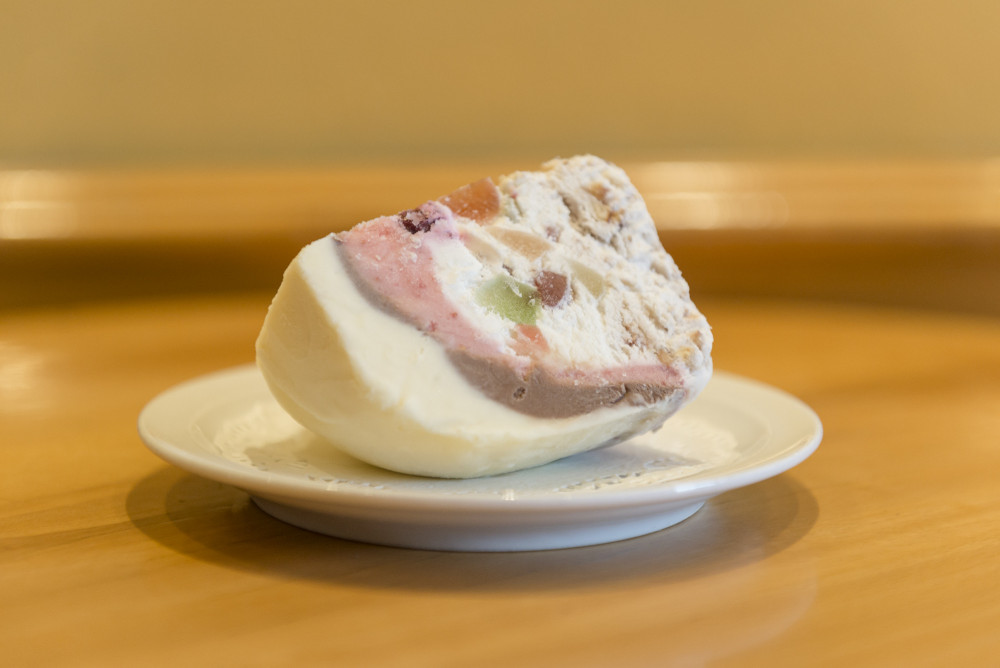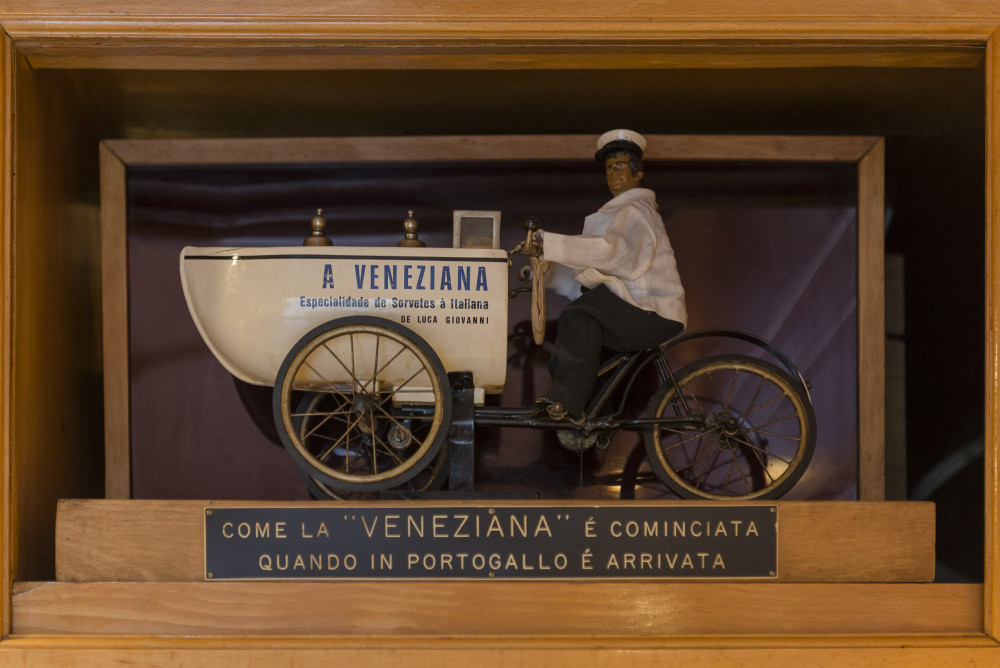 Products
& Services
Ice-cream