The Shop
The owner of Faz Frio can't say how old it is with any certainty, but he does know that his restaurant has been around for about a century. Council records would indicate that the restaurant dates back to before 1863. It's possible, the staff say, and they go on to highlight the fact that the oldest serving partner in the business, a former Navy cook, has been there since the 1970s. Also quite an impressive period of time: a whole lifetime working in one and the same establishment. Situated at the top of one of Lisbon's seven hills, witnessing from its vantage point a constantly changing city, and surviving all kinds of natural setbacks and human crises, at Faz Frio the good times have been celebrated and the bad times… well, one hopes they don't last. One simply orders "another one", to help the time go by more easily.
It was that same partner, Mário Gouveia, who brought with him a special recipe for seafood paella that has given the restaurant its good name and is still served there every day. It's the house specialty, together with other standard traditional Portuguese dishes: Alentejo bread soup, steaks and bacalhau (salt cod). The latter is served according to a different recipe each day of the week.
---
Like Estrela da Sé, the Faz Frio restaurant is one of the last eating places in the city where one can book a table in a private cubicle. There were several eateries that offered this possibility, and it is easy to imagine how useful this was to a number of political or even just conjugal formations. Of particular interest are the drawings that adorn the wood partitions, which stand out in the interior decoration and close off the private cubicles from the inside and outside. The drawings depict trades and professions, many of which have since been lost, and involved vendors proffering wares and services in the streets. There is the fava-rica (bean soup) seller, the knife grinder, the water carrier. Today would enrich Lisbon with a sonoric landscape that leaves no marks, just memories and representations.
The stone slab floors, iron columns, blue and green tiles and also the lighting and warm welcome extended to all guests all contribute to the characteristic atmosphere of a place that could be well be on the outskirts of the city, or that takes us back to another time, when people had time to just be, in contrast to the rapid, cosmopolitan pace of the neighbourhood the restaurant is located in – Princípe Real. It not only fits in, it even complements its surroundings.
For this area we would recommend a combination of Historic Shops: a visit to Casa Achilles, then up the hill to the Casa dos Enxovais, an aperitif in the Pavilhão Chinês, and then straight across the street for dinner at Faz Frio. No need for all the hustle and bustle, or for plans for later.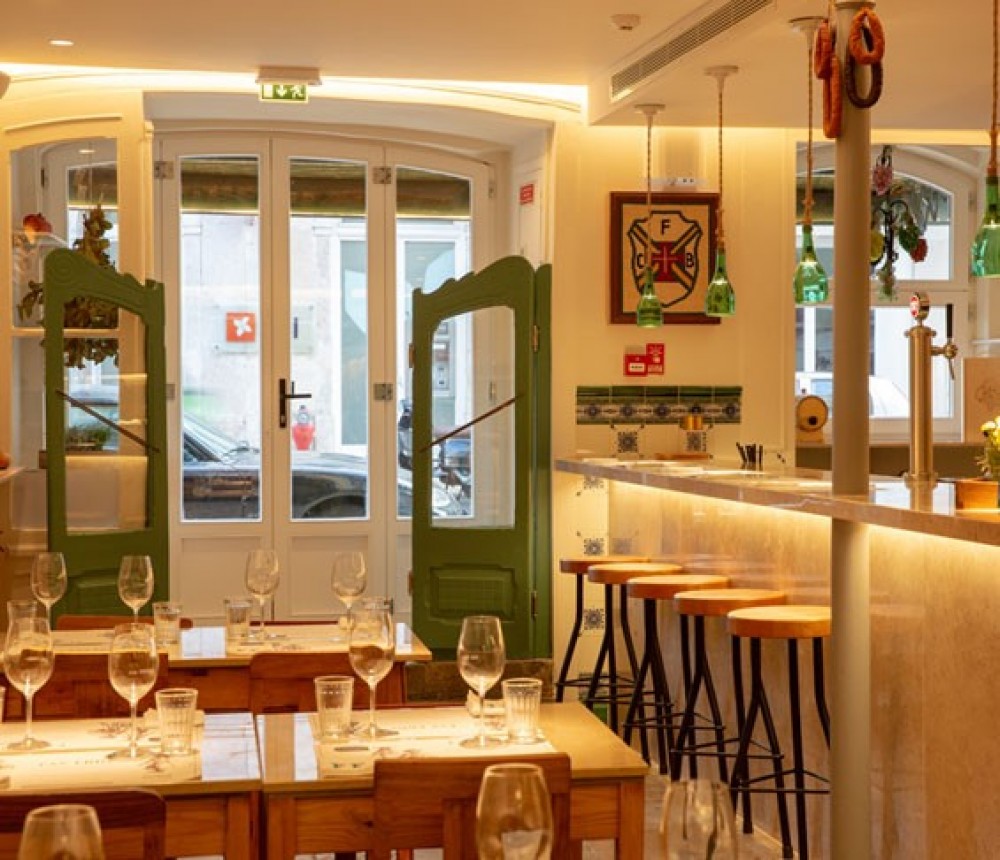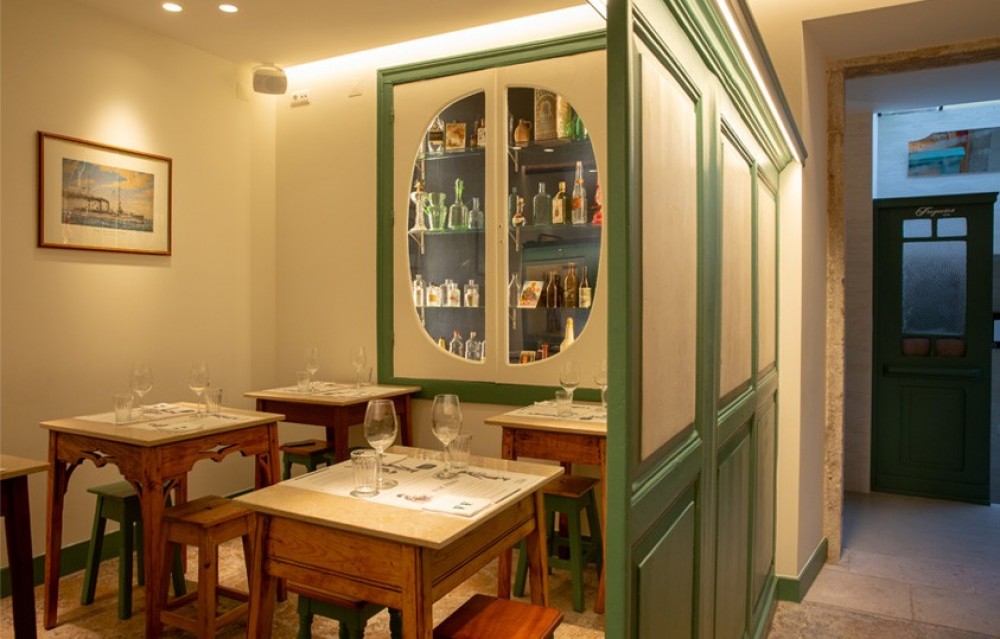 Products
& Services
Restaurant