The Shop
Élie Benard first opened a patisserie with his own name in Rua do Loreto in 1868. The Portuguese term for patisserie (pastelaria) only came into use in 1926, when signs on façades of businesses in foreign languages became subject to a payment to the City Council (of 500 reis!), reflecting the fever for signs in French in Chiado and English in Cais do Sodré at the time. The business moved to its current address in 1902, even before the arrival of its neighbour, A Brasileira, which only opened for business three years later. In the 1940s the business was taken over by Manuel José de Carvalho. Under his management it experienced some memorable occasions, such as the dinner for (and with) Queen Elizabeth II on her visit to Portugal.
In the 1980s Maria Augusta Montes, the current owner's mother, acquired the establishment at a particularly fragile moment in its history. It underwent important remodelling work and reopened in 1983 with a new interior and new atmosphere. The renovation work sought to make better use of the spaces of what was once a confectioner's business, then called "A Gratidão". Its huge kitchens gave way to the current main rooms. Wood became the dominant material, and a new dining room was opened at the back. Here one can still enjoy a lunch or dinner based on traditional Portuguese recipes, as well as salads, quiches and other lighter meals.
---
The baked product the house became famous for is its croissant. Benard croissants are indeed generally recognised as a treat: plain, or with chocolate, egg yolk cream or strawberry jam – and preferably still warm, just out of the oven. But despite their fame, it is the pastel de nata (custard tart) that tops the sales tables, perhaps due to the intense flux of tourists along this central artery in the city. But the offer is indeed wide-ranging – and whether you opt for sweet or savoury, you can be sure it is made in-house, one floor below in the basement.
To go with your tea, and to temper your sweet cravings – be it at a table indoors or at the counter, or at a table outside idly watching Lisbon walk by, we leave you with a poem by António Lobo Antunes, set to music by Vitorino:

"Oh, happiness lost!
For the pain has no end.
The dog barks at life,
We bark at the world."
Valsa das Viúvas da Pastelaria Benard (homenagem a A. O'Neill) (Waltz of the Widows of Pastelaria Benard) (homage to A. O'Neill)
From the album "Eu Que Me Comovo Por Tudo e Por Nada"
(1992) by Vitorino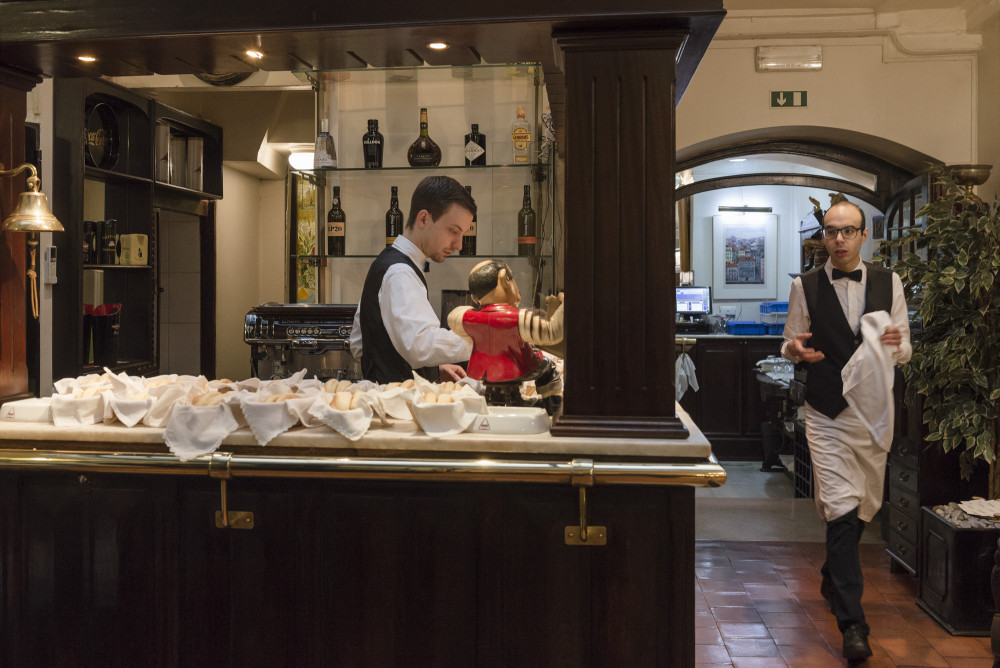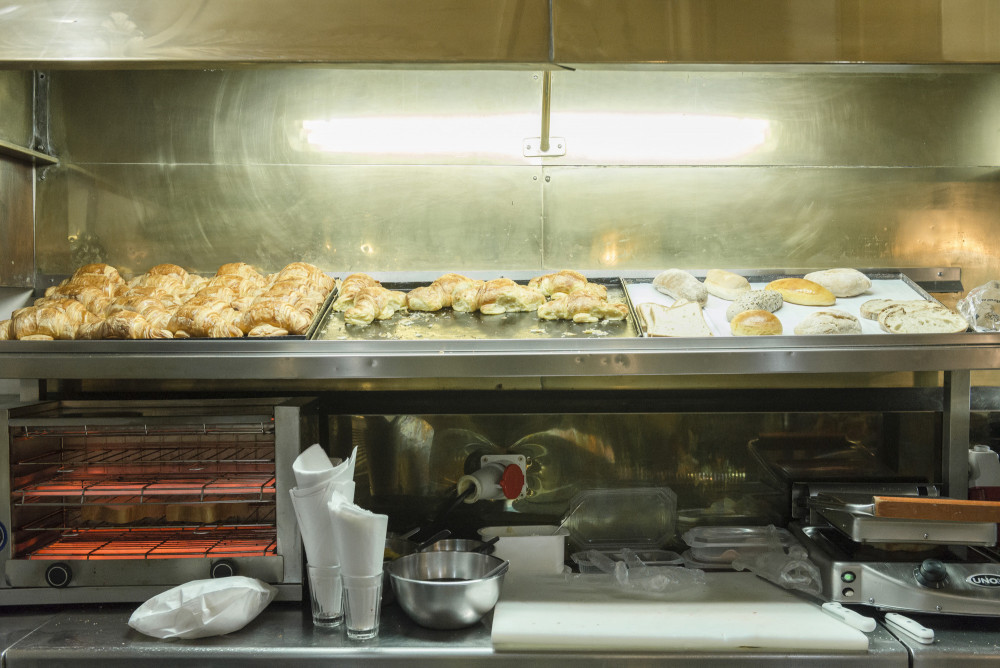 Products
& Services
Patisserie, own production; restaurant