The Shop
Arqui Chique and Retrosaria Bijou are two Lisbon Historic Shops which, in addition to being close to each other – they are only a few doors apart – can be considered twins. They belong to the same owner and represent two facets of the same trade, a trade that has established itself as a theme or almost a raison d'être for the whole of Rua da Conceição, so much so that it is was frequently referred to as "Haberdashery Street".
Arqui Chique was established in 1935 and remained in the hands of the same family for three generations. The shop sign still references that genealogy: Coucellos & Coelho, Limitada. It was later taken over by José Vilar, the owner of the neighbouring Retrosaria Bijou. Maria Francisca, one of the former owners, remained in the shop.
---
Both stores attract everyone who has an interest in sewing, knitting, crochet, and basically anyone who makes made-to-measure garments or would like to repair a garment they already own. They are a paradise for lovers of wools, buttons, studs and all of the little things needed for this type of work. The projects that bring customers to the shop are countless, and the type of clients very varied, but they can all be sure of one thing: personalised service and specialised knowledge accumulated over many decades.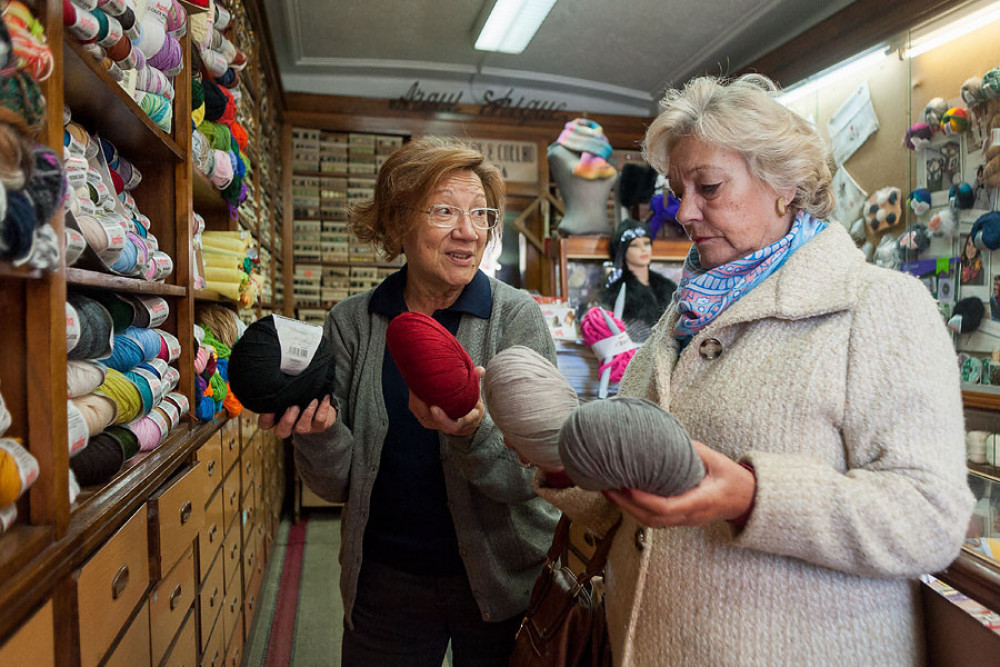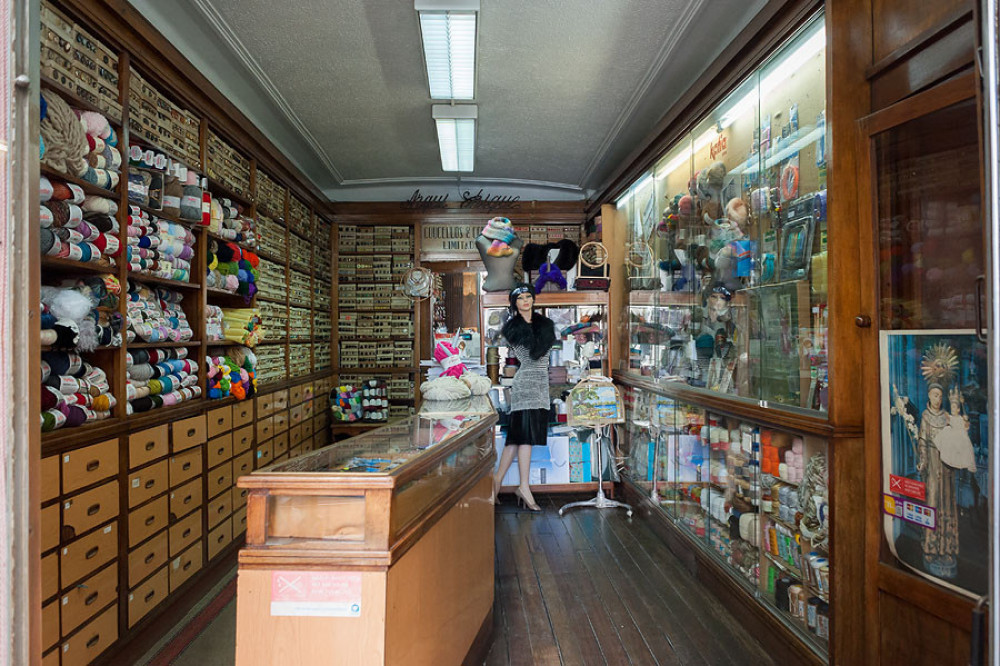 Products
& Services
Haberdashery articles: wool, threads, buttons, ribbons, decorative braids, fringes, buckles, zips, appliqués, needles, lace, embroidery, decorative cords, needlework frames, emblems, articles for all kinds of handicrafts, etc.