The Shop
 In Rua do Carmo, facing the two beautiful Historic Shops, Luvaria Ulisses and Joalharia do Carmo, the Aillaud & Lellos bookshop patiently awaits the upcoming centenary celebrations. Its shop window always has space for Portuguese writers, as well as a discerning selection of publications of interest. The façade, in Estremoz marble, features sculpted motifs that simulate book spines. Both the façade and Art Déco interior were designed by the engineer António José Ávila do Amaral, who worked with the architect Cassiano Branco.
---
Aillaud & Lellos represents the still tangible memory of some of the most important moments in Portuguese-language publishing. Today the owner is José Manuel Lello, the founder's grandson. From the Aillaud side, one should mention Júlio Monteiro Aillaud, a Portuguese-French citizen, who, together with the Portuguese-Brazilian Franciso Alves, did much for the promotion of literature in Portuguese in Portugal, Brazil and France. Bertrand, another group that played an important role in Portuguese publishing, was once owned by the Aillaud Bastos & Alves company, and a publishing company named Aillaud-Bertrand was even founded to publish important names in Portuguese literature of the day: Ferreira de Castro, Aquilino Ribeiro, Raul Brandão, and the first book by the Lisbon chronicler Norberto de Araújo, "Miniaturas", amongst many other works.

Publishing activity in the early 20th century in Portugal was centred around these two families of French descendance, Aillaud and Bertrand, but there were also Belgians active in the sector, as is the case of the Ferin bookshop, another shop included in the Historic Shops project. The Lello family played a very important role in Porto, becoming part of the Aillaud & Lello history in the 1930s. In 1931 the two publishing families founded a company and opened the bookshop that still stands today. Its sister shop is one of the emblems of the city of Porto, the magnificent Lello bookshop. The Lisbon outlet may lack the sumptuousness of its interior, but if you are looking for attentive service and a thoughtful selection of books, the help provided by the assistants Isabel (who has been there for 40 years) and Teresa (who has worked in the shop for 23 years) is a luxury equal to that any monumental building or interior can provide. The interior space, whilst less modest than that of the Porto shop, still impresses in certain details: its organisation around a central column, which is also a bookshelf, for example. Or, in the other room, the engraved frosted glass lit from behind. The shelves do not lack in reasons to just let yourself go, a mandatory feature of a good bookshop. Let your mind wander as you browse, that's what best about books and bookshops. But don't forget to take a look at the house publication, the Universal Lello Dictionary (Portuguese language).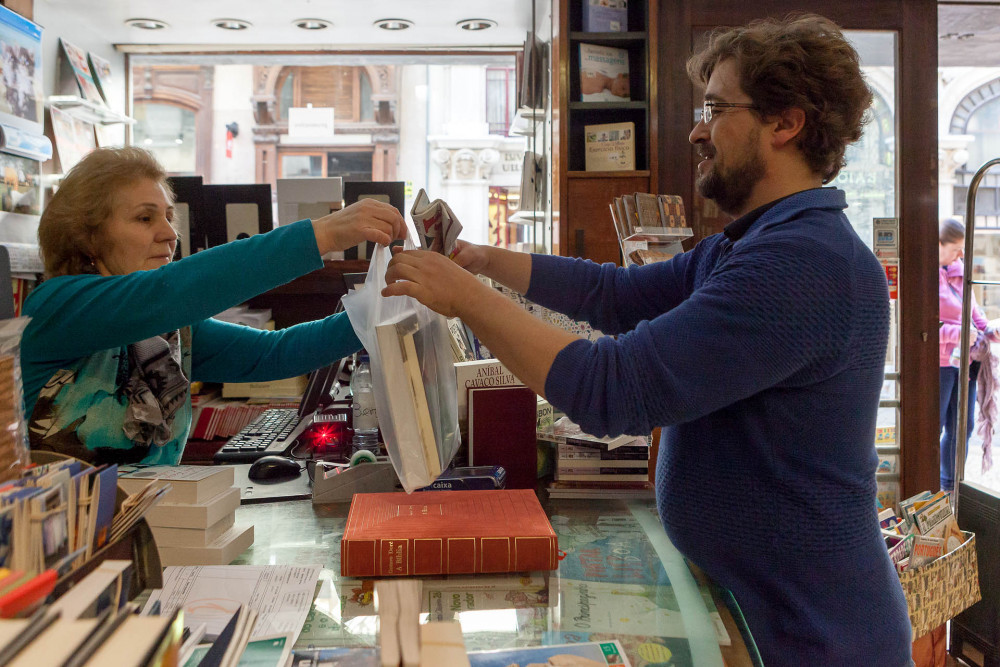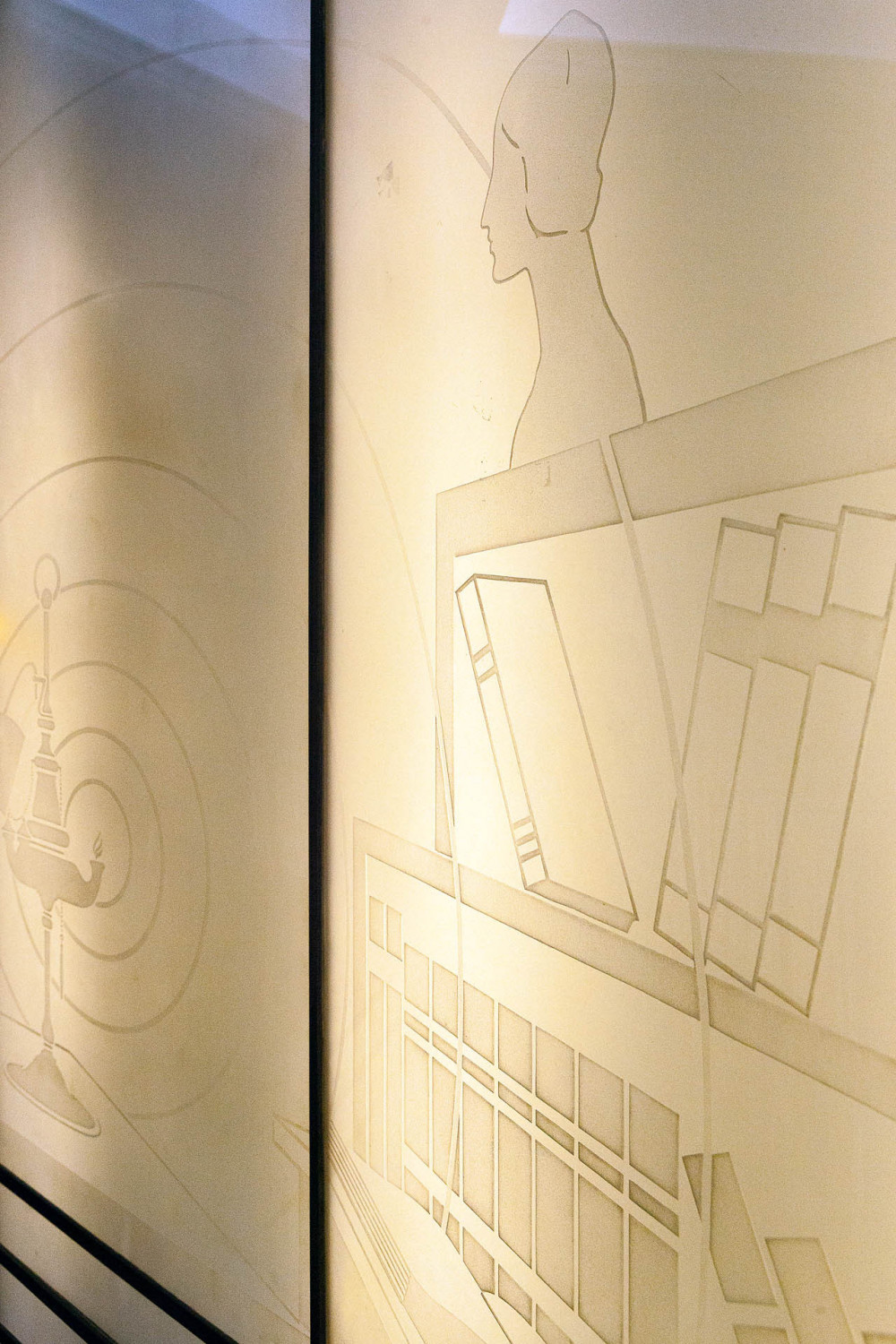 Products
& Services
Bookshop