The Shop
João Carlos Araújo was working in the neighbouring shop, Ourivesaria Sarmento, which is also one of Lisbon's Historic Shops, when he noticed that the space next door was vacant and decided to open his own business there. The year was 1878 and since then, the shop has been handed down to family descendants and is now in the hands of the founder's great-granddaughter, Clarisse Mota. A wall inside the shop is reserved for portraits of this commercial genealogy.
---
The products for sale are mostly Portuguese traditional gold jewellery, but the shop also sells copies of old pieces of jewellery, filigree work, silver picture frames and plates, watches, small statues and religious medals. It was been working with some of its suppliers for more than 60 years and maintains relationships of continuity even with the youngest suppliers or customers. In particular, with the customers. The space, modest in size, stands out for its unique ceiling, which was painted in oil by Domingos Costa and finished off with lowered elements decorated with floral motifs.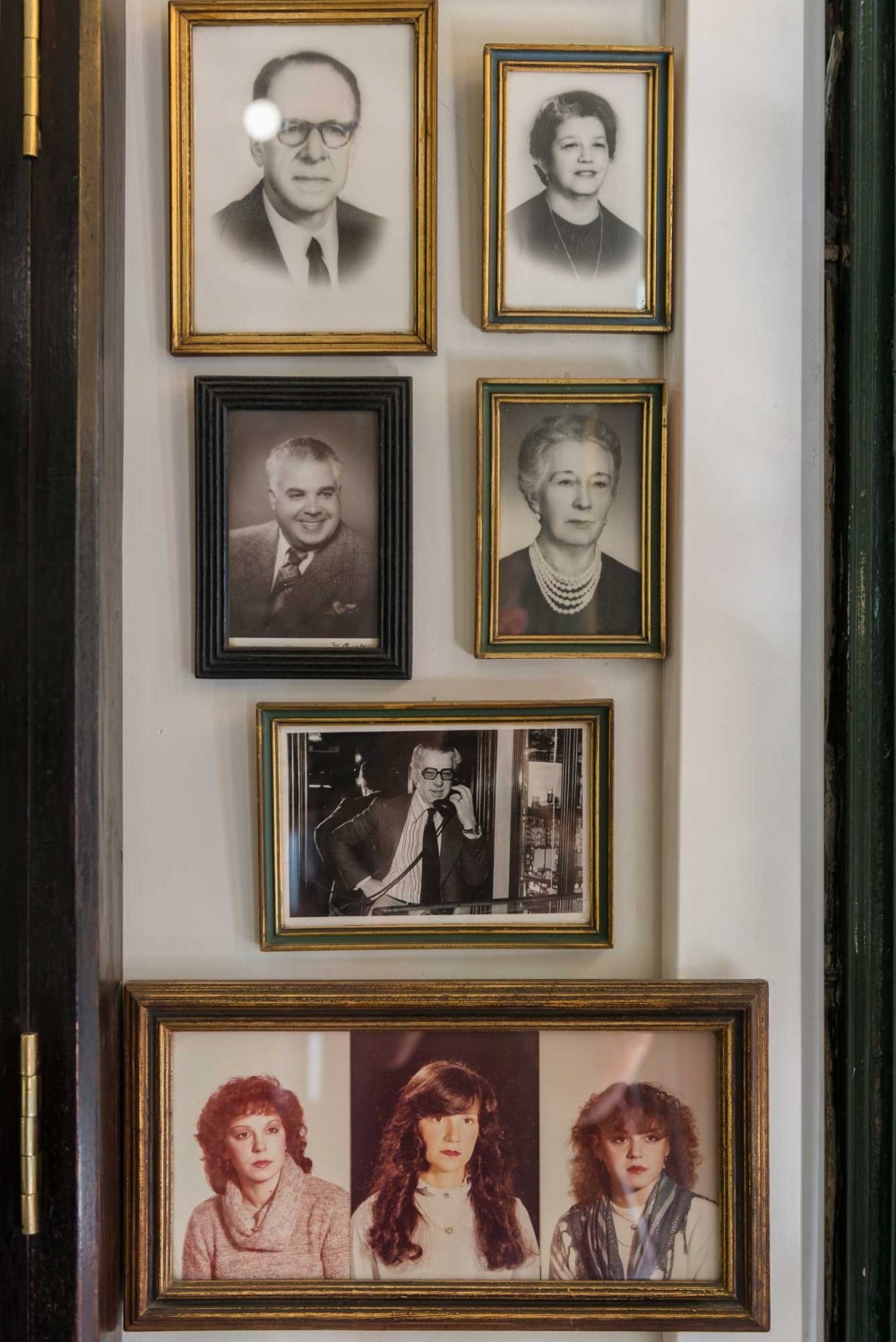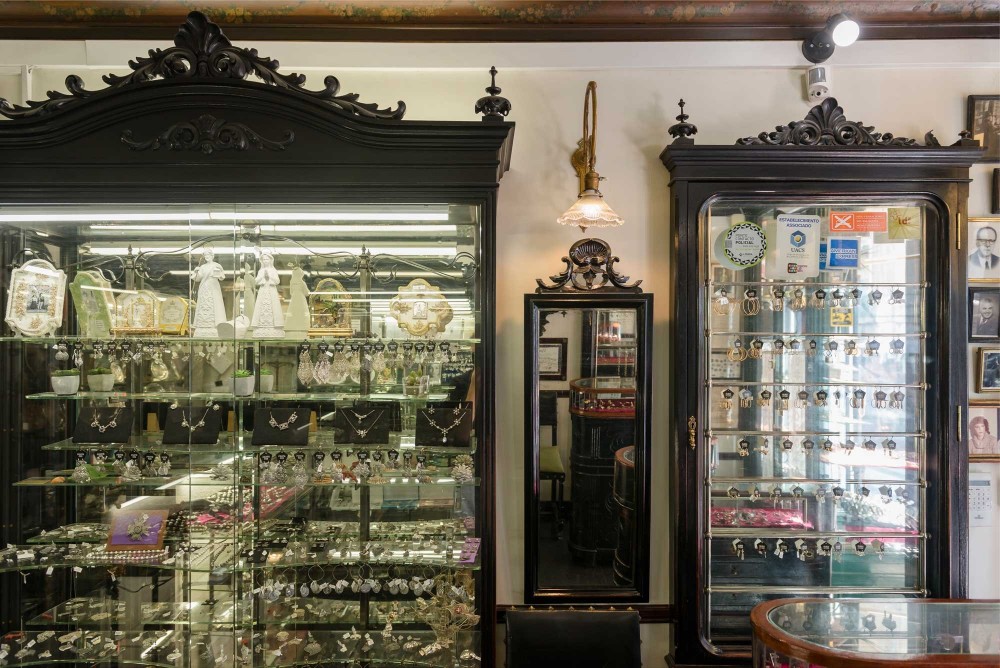 Products
& Services
Items of jewellery and goldsmith work.