The Shop
Located in a street that was once dedicated to the trade, the former Rua dos Retroseiros or Haberdasher Street, the "Mário Ramos" company was registered in 1925. The initial shop design was to last until 1974 when the façade was remodelled, and new furniture and the present-day interior were added. Behind the long, U-shaped counter, one finds a range of products that is similar to that of the neighbouring haberdashery shops – the few that have survived – but here the focus is on sewing articles, scarves, wool, and diverse hats, in particular wide-brimmed hats.
---
In an attentive and helpful way, one of the assistants explains that the shop has always tried to meet the needs of the customers: "We haven't stood still. We didn't stop at buttons and needles!" Beside her, an old cash register that bears a sign saying "the customer will see the sum of their purchase on the display" is one of the shop's attractions. But that's not what makes the customers keep coming back; it is the know-how acquired over years of specialisation and the safekeeping not only of past techniques and currents but also instruments: the wooden yard (or metre) stick, the scales and the patterns – all part of the shop's material assets and still used today.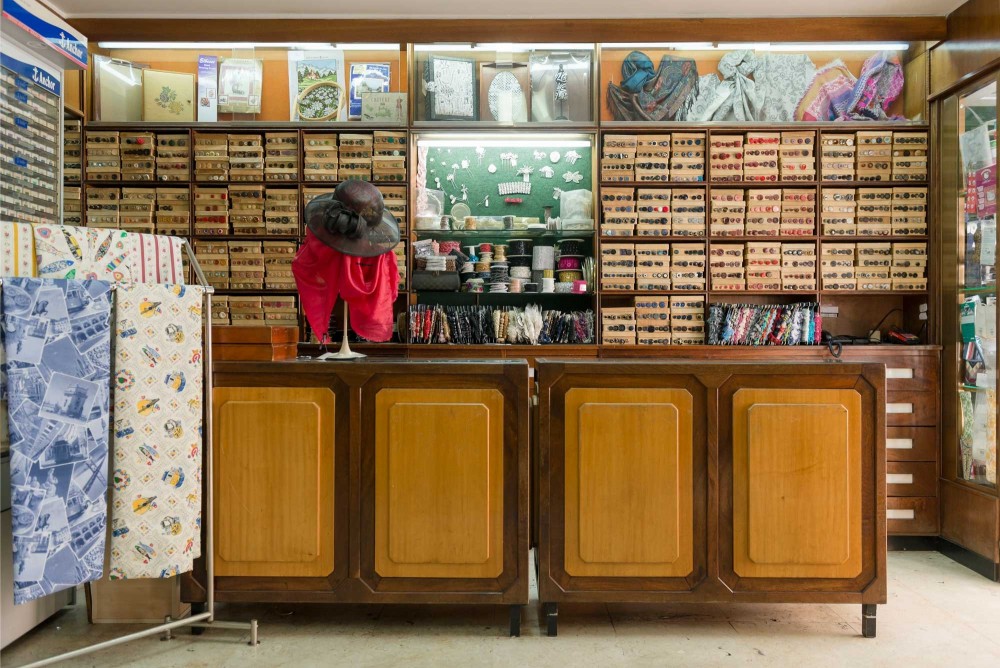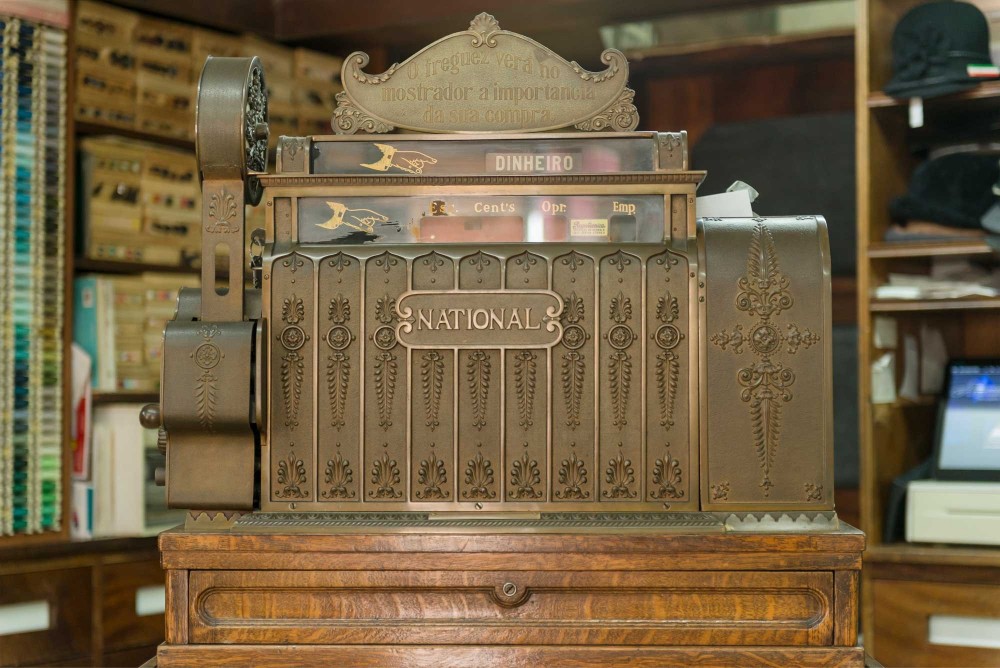 Products
& Services
Haberdashery articles: wools, threads, buttons, lace, embroidery, zips, studs, embroidered appliqués, decorative trimmings and garlands, fringes, needles, cords, canvases, frames for embroidery/cross stitch, emblems, articles for garment makers, articles for handicrafts, etc.